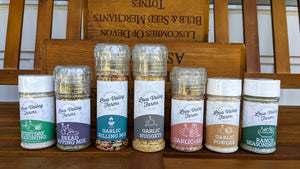 Come taste the difference.
Our farm is family owned and operated in Uniontown, Ohio.
We are your home for naturally grown gourmet garlic. Growing seven varieties of hardneck garlic seed, using only organic farming methods to ensure the highest quality table garlic and seed.
We offer a product that people feel good about feeding to their families.